Choosing your Perfect Wedding dress can seem stressful and downright terrifying.
How will you ever choose? There are so many options. Do I really want to spend the next 8 hours trying on wedding dresses at my local bridal shop?
NO! No one does.
Will there be a guiding light to my perfect dress?
NO! There will not be.
(although the light up wedding dresses ARE pretty neat)
However, I'm here to make it easier for you to find your DREAM Wedding Dress. Or at least give you an idea of what you are looking for.
Let's start with a piece of paper or be like me and grab the first available paper plate.
(go ahead, I'll wait)
Cross your paper (or paper plate) like this
You are going to number each section: 1 - 4.
WHOOT! We're cooking with Fire now!
There are 4 Simple Questions to ask yourself before shopping for your perfect gown:
Here is where you make your notes
Which do you like better?
You can only List 2 per section
Short Mid Long
If you are looking to have a train, you will be needing to choose the 'long' option.
If you are looking to have a long veil you can choose any length.
Trumpet Flare Ball
Straight Column
Sheath A-Line Mermaid
Yes, There are a lot of skirt options BUT remember you can only list 2.
No back Full Keyhole
Note to self:
If you have back tattoos: Do you wish to show them off?
Long Sleeveless Cap
Off the Shoulder Juliette One Shoulder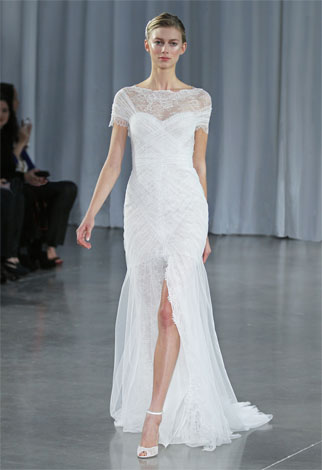 Note to self: What will the weather be like during your Wedding Month
_______________________________________
How did you do?
A: "This was so helpful, I got this!"
OR
B: "Now I am even more confused"
If you are in the "A" category take your paper (or even your paper plate) to your wedding dress stylist and get trying on those gowns.
If you are in the "B" category DO NOT PANIC!! Keep reading.
I have one more thing up my sleeve.
_____________________________________
For all of you Category B's.
Here is a TIP I learned from a Bride I photographed last year.
Join Wedding Facebook Groups.
No really! Hear me out.
There are SOO many Wedding Facebook Groups out there that have so many members to help you out. And Among these many members, there will be an individual who is your size and shape. They will be more than willing to share their dress selection and experiences with you.
Here is a list of my top 3 Facebook Wedding Support groups I am a member of:
1. Wedding Planning Club
2. Wedding Planning & Support
3. Getting Hitched Wedding Style
These groups are so supportive and active towards their members. You will be flooded with positivity, love and will be supported with any questions and decisions you have made throughout not only your wedding dress selection or design but also your wedding planning.
Good luck in finding your PERFECT Wedding Dress.
And as always
Thank You For Reading!
EMC Photography Studio
IG: emcweddings